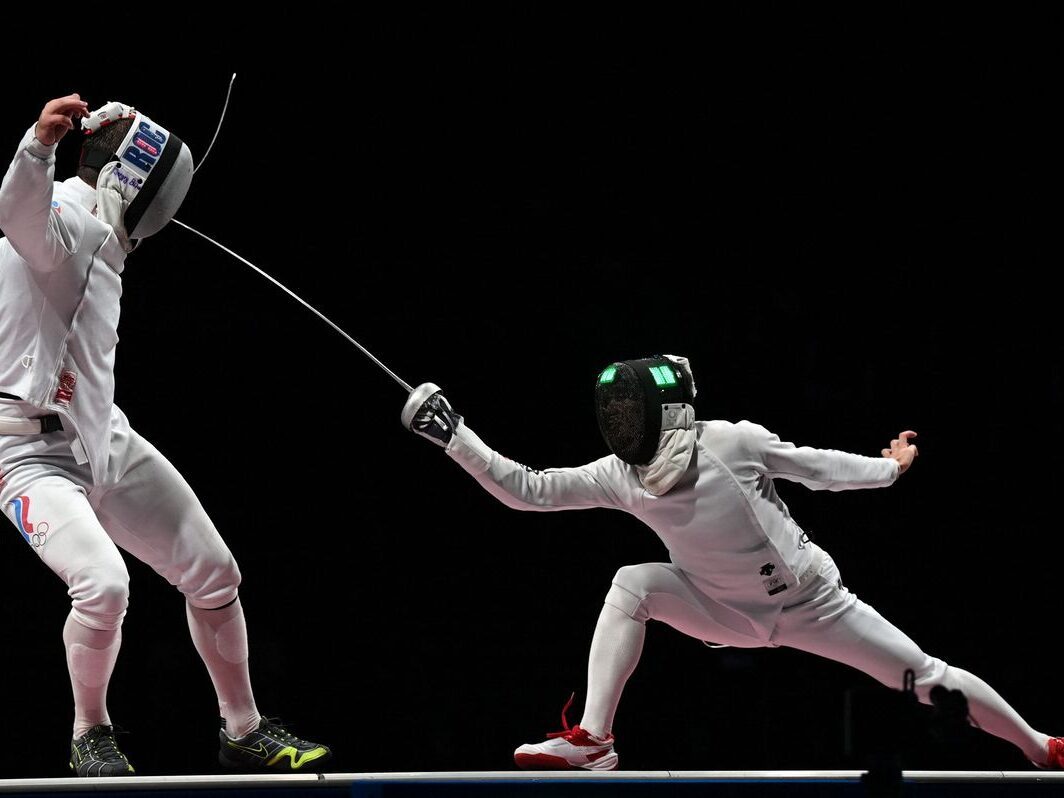 2022
The Swedish fencing club FFF welcomes all fencers to the epee competition Challenge Eugène Fillol. The competition will take place in Stockholm on 19-20 March 2022
COMPETITION FORMULA
The qualification rounds on Saturday consist of four rounds of poules and a preliminary direct elimination. No fencer is eliminated until after the last round of poules. The winners of each of the poules in round two, three or four are directly qualified for next day's com- petition, as well as those who qualifies from the DE round that completes the first day. The ranking of the fencers for the second day will be made according to what stage in the competition the fencer has qualified for the second day. Ap- proximately half of the number of the participating fencers will be qualified for Sunday's DE, which will be fenced with repêchage.
RULES AND REGULATIONS
FIE rules and the Swedish Fencing Federation rules will apply. Exceptions made are that FIE blades are not mandatory and there is no need for an FIE license. However, we do require that all fencers are registered with their national fencing federation.ore ullamco laboris nisi ut aliquip ex ea commodo conse quat luis aute irure dolor aliquip ex ea commodo labore et dolore.
REFEREES
We urge the participating Nordic fencing clubs to make competent referees available to the directoire technique throughout the competition. Referees from other countries are also most welcome. In the first rounds of poules the fencers may, if necessary, act as referees
FOUR HONORARY PRIZES AWARDED
Johan Harmenberg's Honorary Prize is divided in two parts: The winner of the men's competition will receive a sum of 10,000 SEK, and the best male junior fencer will be awarded 4,000 SEK.
Her Royal Highness Princess Birgitta's Honorary Prize is also divided in two parts: The winner of the women's competition will receive 10,000 SEK, and 4,000 SEK will be awarded to the best female junior fencer.
REGISTRATION
To enter the competition you register on Ophardt Online, or send us an email at fillol@fff-faktning.se. This must be done no later than 9 March. Please enter the name of the fencer, fencing club and nationality.
NOTE: The number of participants are limited to 126 fencers in each class, first come first serve
Fees
ENTRY FEE
35 € (400 SEK)* cash on arrival at the sports Center
VENUE
Stora Mossens Idrottshall
Mosskroken 13, Bromma, Stockholm
Additional Information
*The entry fee for fencers from Swedish clubs is 400 SEK. The fee for fencers from other countries is 35 €.
The organizer reserves the right to make changes if necessary.
The prize for best junior will be awarded to the best fencer born 2002 or later in the men's and women's competition respectively.